Meet Our Team
Bruce Cumby
President
Bruce is the President of Cumby, Spencer & Associates Financial Group of Newtown Square, PA. For more than 40 years, he has developed a niche for working with baby boomer clients and has an excellent understanding of the many unique challenges of pre and post retirement. Bruce utilizes extensive industry knowledge as he designs solutions for his client's retirement planning, estate planning, charitable planning, wealth management, donor advised funds as well as business succession and executive & employee compensation and benefits. He is focused on understanding his clients' goals and creating a road map for their success.
As a Member agent of The Nautilus Group®, a Service of New York Life, Bruce belongs to an elite group of industry leaders who have exclusive access to the in-house support of planning professionals with credentials in law, taxation, accounting, insurance and finance. Bruce is also an Investment Advisor Representative with Eagle Strategies LLC and serves as a fiduciary to his clients in his investment advisory and financial planning work. The combination of resources of The Nautilus Group® and Eagle Strategies LLC enhance Bruce's ability to provide a more unique, comprehensive platform for his high net worth clients and business owner clients.
Bruce currently sponsors a student at Liguori Academy, which is a private, non-profit high school, committed to serving the Philadelphia intercity. He is a past board member and actively supports two 8th grade students at The Lasalle Academy, which is dedicated to educating children in grades 3 through 8 whose potential is limited by financial, social, academic, or emotional challenges. Bruce was also a past president of the Newtown Square Rotary. Bruce has been named a member of the 2020 Chairman's Cabinet of New York Life. Members of the elite Chairman's Cabinet are the top fifty highest producing agents among New York Life's sales force of more than 12,000 licensed agents in sales achievement and is a lifetime member of the Court of the Table for the Million Dollar Round Table Association*. He previously served as a Member of the Philadelphia Estate Planning Council and is currently a board member of the Delaware County Estate Planning Council. He is a past Board Member of NAIFA and past President of the Yeadon Fire Company. He attended St. Joseph's University and earned his Master of Science in Financial Services from The American College.
*The Million Dollar Round Table (MDRT), The Premier Association of Financial Professionals, is recognized globally as the standard of excellence for life insurance sales performance in the insurance and financial services industry.
My Designations
CLU®
Chartered Life Underwriter
Since 1927, the CLU® has been the respected risk management credential for advisors. Designees have completed eight or more college-level courses representing an average study time of 400 hours. Topics for required courses include insurance and financial planning, life insurance law, estate planning, and planning for business owners and professionals. Elective courses include such advanced topics as income taxes, group benefits, retirement planning, and health insurance. CLU® designees must meet experience and continuing education requirements and must adhere to a high ethical standard. The mark is awarded by The American College, a non-profit educator with the top level of academic accreditation.
ChFC®
Chartered Financial Consultant
The ChFC® designation has been a mark of excellence for almost thirty years and currently requires nine college-level courses, the most of any financial planning credential. Average study time to earn the ChFC® exceeds 450 hours. Required courses cover extensive education and application training in financial planning, income taxation, investments, and estate and retirement planning. Additional electives are chosen from such topics as macroeconomics, financial decisions for retirement, and executive compensation. ChFC® designees must meet experience requirements and adhere to continuing education and ethical standards. The credential is awarded by The American College, a non-profit educator founded in 1927 and the highest level of academic accreditation.
MSFS
The Master of Science in Financial Services
The Master of Science in Financial Services (MSFS) designation certifies that you have proven efficient with the tools needed to analyze, plan and apply cohesive financial and life strategies. The designation requires the individual to become an expert in the process of wealth accumulation. The individual gains a better understanding of how to help business owners develop compensation, planning and retirement and succession strategies, as well as how to help individuals in areas such as tax minimization, estate planning and retirement planning.
RICP®
Retirement Income Certified Professional
The RICP® designation teaches advisers techniques and best practices used to create sustainable streams of retirement income. The education covers retirement income planning, maximizing Social Security and other income sources, minimizing risks to the plan, and managing portfolios during the asset distribution phase. The designation includes three required, college-level courses that represent a total average study time of more than 150 hours. RICP® designees must meet experience, continuing education and ethics requirements. The credential is awarded by The American College, a non-profit educator founded in 1927 and the highest form of academic accreditation.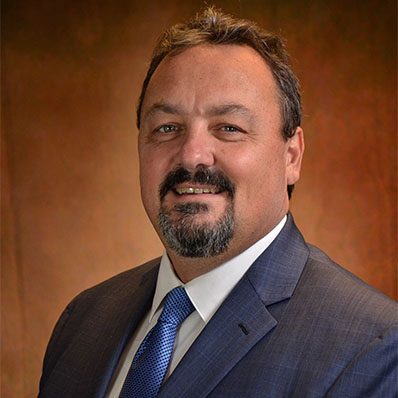 Michael Hennessy
Registered Service Assistant
Michael K Hennessy is the VP of Operations for Cumby, Spencer & Associates in Newtown Square, PA. He is responsible for the day-to-day management of the office, including sales support, client relations, customer service and operations.
Michael has over 18 years of professional experience in office administration, with an emphasis on Retirement Strategies, Business Planning, Financial Products, and Insurance Needs.
Before joining Cumby, Spencer & Associates, Michael spent six years working in the field of administrative support for The Guardian Life Insurance Company of America including the National Sales Manager of Annuity Sales and the Head of Distribution for Retirement Services. Earlier in his career, he was also a Sales Coordinator / Internal Wholesaler for The Hartford Life Insurance Company for six years.
Michael received his Associates Degree in Business from Widener University in 1986 and was a member of Alpha Tau Omega Fraternity.
Michael is a member of the Newtown Square Business Association and St. Mary Magdalen Parish in Media.
A native of Drexel Hill, Delaware County, Michael lives in Newtown Square with his wife of 20 years, Michele and their four children. In his free time, Michael enjoys cooking, golf, and traveling. Michael can be reached at (484) 427-7066 or mike@cumbyspencer.com.
Michael Hennessy Jr
Associate Financial Adviser
Michael Hennessy Jr is the newest member of our firm, joining us in October of 2019. Michael currently holds his Life & Health, FINRA SIE, Series 6, Series 7, and Series 66. He assists the team in the individual and business owner estate, retirement, and financial planning processes. As well as sales support, scheduling appointments for the office and client communications.
Michael was brought up in his grandparent's family restaurant in Aston, PA. There, he was taught the importance of service and the paramount planning needed for small business owners.
Michael currently resides in Newtown Square and is an active member of St. Mary Magdalen Parish in Media. In his free time, Michael enjoys reading about retirement and business planning strategies, studying for additional licensing and certifications, and spending time with family. Michael can be reached at (484) 427-7066 or junior@cumbyspencer.com